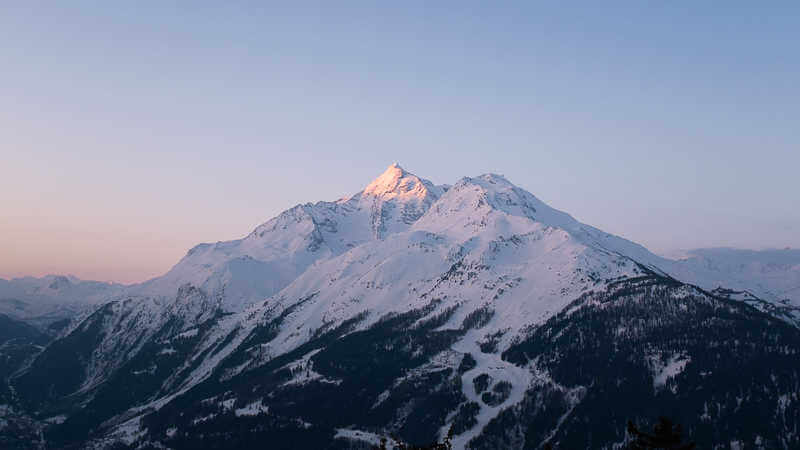 Winter Alpine Driving, A Guide - Mountain Rescue - Le Chardon
Winter Alpine Driving, A Guide
Self driving to an alpine ski resort offers spectacular scenery covered with a beautiful blanket of snow. The wondrous white stuff attracts thousands of people to the alps every year. Beautiful and fun, snow is awesome, but it can make a journey potentially dangerous because… behind the beauty is treachery!
In this basic guide to winter alpine driving we offer some advice to help you stay on the beautiful side of snow and make your drive through the wintery wonderland a pleasure. We look at what to carry in your vehicle, what vehicle accessories you may need and what particular road signs you may encounter.
Written by the professionals at The Mountain Rescue Ski Resort Transfers the advice comes from experience.
The Basic Kit
Having the right kit can prevent many simple problems from becoming larger problems. So in addition to the spare bulbs, warning triangle and high-vis vests that are mandatory in France, it is advisable to stow the following:
snow chains or snow socks
ice scraper
torch
first aid kit
jump leads
gloves
sunglasses (for the low winter sun)
Powdery Preparation
P - Petrol          - Got a tank full of fuel?
O - Oil              - Checked the oil?
W - Water         - Checked radiator water? Screen-wash? Drinking water?
D - Damage      - Wipers and jets working OK?
E - Electrics       - Lights, heating and de-mister ok?
R - Rubber        - Tyres got good pressure?
Y - Yourself       - Ready for a long journey?
Plan Your Route
Some high mountain roads are closed in the winter. Check your route carefully to make sure your not heading for a dead end.
Unfortunately satellite navigation systems don't yet take account of the local weather and may take you via a snow covered mountain pass that could be avoided by a valley route. It may seem quicker but if you encounter snow it can slow you down a lot.
A good rule of thumb is to stick to major roads as they are ploughed more frequently than minor roads.
En Route
When driving on snow you can gain traction by using a high gear and gently accelerating. If you need to break, give yourself plenty of room and break softly. If possible (and away from other road users) try your brakes a little harder to get a feel for the grip of the road.
Drive defensively. Don't be distracted by other drivers over taking or coming too close behind you. If it is uncomfortable, pull over at a safe place and let them pass.
Then, as if a layer of snow or ice is not enough to contend with, there are the hair-pin turns. Reduce your speed on the straight before the corner, then turn smoothly round the bend without sudden breaking. Your vehicle may slide if you break and turn at the same time. Be aware of oncoming buses and large vehicles as they swing out to take a hairpin turn.
Respect the snow ploughs! Don't overtake unless you have a snow-free overtaking lane available. On smaller mountain roads just relax and follow as it clears your way for you.
On your descent, if possible, give way to vehicles travelling up hill, they may be loosing traction and if they have to break they may never get going again. Once you made it safely to your destination leave your wheels turned to the side of the road to prevent it sliding far if it is nudged or slip.
Mountain Road Signs
French road signs, like those in the UK, are pretty straight forward, but there are a few that are unique to snow prone areas. The following are some key signs you may encounter.
Équipements Speciaux Recommandes
You may see this as you enter the mountains. It means you are advised to have snow chains or socks for your vehicle. It is likely you will encounter the need for chains or socks as you gain altitude.
Équipements Speciaux Obligatoire
You may see this as you start to climb the mountain. It means you must have snow chains or socks for your vehicle. It is highly likely you will encounter the need for chains or socks as you gain altitude.
Tyre and Chain on Blue
This means that, if there is snow on the road, you will now require chains or socks.
Pneus Neige Admis
Written below the blue sign (described above), in this case chains are not required if you have snow tires fitted. But, even if you have snow tyres, use your judgement as to wether you should use your chains.
Aire De Chainage
This marks the area where you should stop and put your chains on. Similarly, on the descent, there are areas marked 'Aire De Depose Chainage' and, you guessed it, thats where you stop to remove your chains.
Bonne Route! 
This is by no-means an exhaustive guide to winter alpine driving, but it gives an idea of what to take, what to expect and what to look out for as you find your way through the Alps. The majority of French routes are well ploughed and maintained, but as we have seen over the past few winters it only takes a big snow fall to make things a little trickier, so it pays to be prepared.
Alternatively, if your flying, you can book a private transfer with The Mountain Rescue and let one of our drivers deal with the snow.
This blog was written by our good friends at Mountain Rescue to help educate our reader's and provide insight into winter alpine driving.