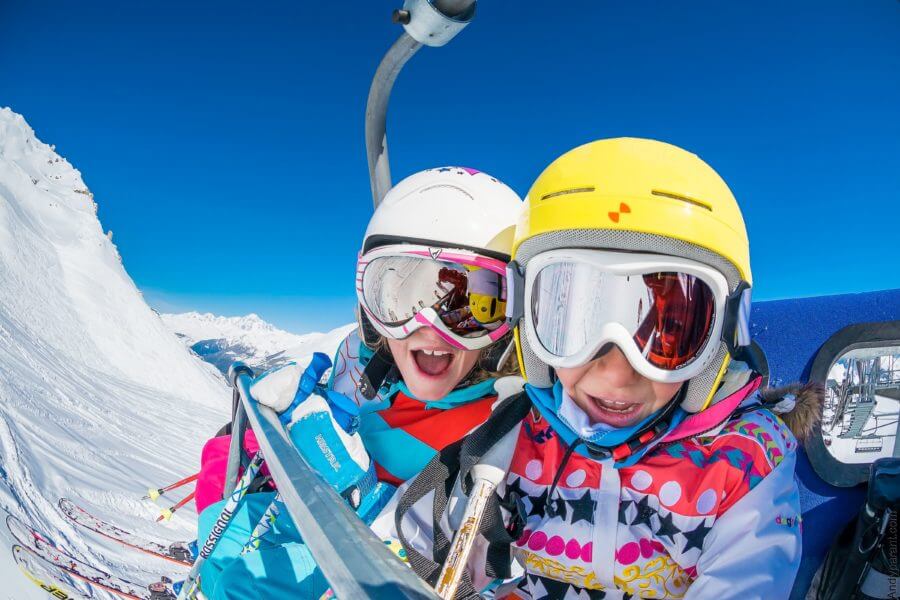 Childcare Val d'Isere: Interview with Jelly and Ice Cream
When it comes to childcare in Val d'Isere, we highly recommend Jelly and Ice Cream. They have been in operation for over 10 years, providing childcare initially in Val d'Isere and now in a handful of resorts. The staff are professional and experienced, providing care for children as young as six weeks old, through to teens. The offering allows for a tailored service in the comfort of the client's accommodation. Le Chardon Mountain Lodges work closely which is why we took the time to speak with the owner and founder of Jelly and Ice Cream.
Tell me a little bit about yourself
Tina Eliades first came out to Val d'Isere in 2004 when she made the decision that she wanted a break from her London life. Not an avid skier to start with she was keen to get out to the mountains for a season. Tina became friends with one of the chalet managers at a luxury chalet company (can you guess which company this was?). They approached her about helping out with their clients and providing childcare services. Tina ended up doing quite a bit of childcare for the season in Val d'Isere, and really enjoyed it!
Inspiration for starting Jelly and Ice Cream
When I asked Tina what her inspiration was for starting Jelly & Ice Cream she was very quick to tell me it was in fact, Le Chardon Mountain Lodges. After working with our clients that winter, she saw the opportunity and knew she had found a niche. It was by the time the season was finishing that Tina made the decision to stay in Val d'Isere. She would stay for the summer, make some friends, and work on her French.
Who and what is Jelly and Ice Cream?
"Well, it's me!" Tina replied. The business was launched in 2005/2006 when Tina was working more and more and had a team alongside her. They started to get more and more clients from Le Chardon. It was a member of staff at Le Chardon who pushed for a company name that they could pass on to clients. This is officially how Tina's business started, under the name Val Tina. She did have a little laugh at this point in our interview as it was a split decision to call it Val Tina. She still cringes about the initial name when talked about.
What makes your company different/stand out from competitors?
"We are unique because we are professional. We work with all clients but do tend to have mostly higher end bookings like you guys (Le Chardon Mountain Lodges). And we have more experience than anyone else". As a service, Jelly and Ice Cream stand out from the competition with their years of experience and polished attitude with clients. The oldest company in Val d'Isère with a flexible product that can be tailored to your specific needs. I asked Tina what the main priorities were as a business and with no hesitation she replied, "to make sure the client is happy".
What makes the perfect nanny?
"A perfect nanny is someone whom is great with kids. But its more than that, you need to have a natural love for children. We have found over the years that we need nannies who are great all round. Our nannies need to be confident and happy, fun, but sensible happy with meeting new people daily.
"They need to impress (and) connect with the parents - this will help both the families and the nanny have a great week working together.
"Once the nanny has impressed the parent, the rest should be a doddle for the nanny.
"The perfect nanny can go into any situation with any age child, adapt to their environment, entertain them and anyone around them."
Who are your customers?
"Hotels, chalets, tour operators and families". Tina does a lot of business with all of the big names in resort. She also caters to families and year on year returners.
What's next?
"Oh, I can't tell you that!". I tried to get the inside scoop on what's next, but Tina was committed to keeping it top secret!
To find out more about Jelly and Ice Cream, contact our team on +44 131 209 7969.