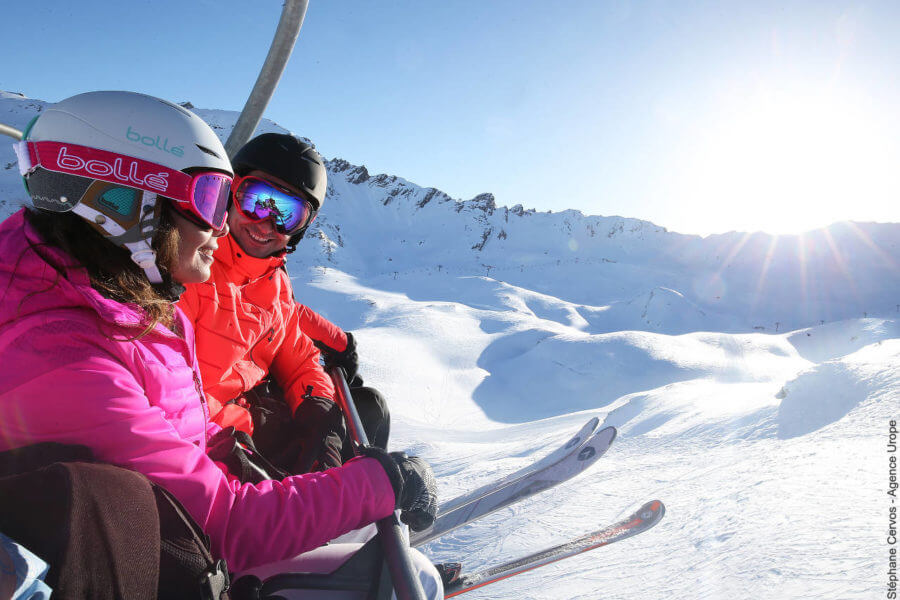 Staying Safe on the Slopes
The popularity of snow sports holidays continues to rise with more and more people heading to the mountains each winter. Beautiful scenery, clean air, sunshine and the challenge and excitement of skiing or snowboarding are a great recipe for a wonderful holiday. As with any adventurous pastimes, however, mountain sports are not without risks. To help ensure that, as well as having a great time, you return home in one piece, here are some hints and considerations about how to prepare yourself and stay safe on the slopes during your holiday.
Before you go
Snow sports are physically demanding whatever your level. To really get the most out of your holiday, a basic level of fitness is desirable and the stronger and more flexible you are, the less likely you are to injure yourself. If you are a beginner, mastering the basics in advance with a few snow dome or dry slope lessons is worth considering. It can do wonders for boosting confidence allowing you to get to the fun stage more quickly once you arrive in the mountains.
The right clothing and equipment is essential. Whilst skis, snowboards, boots, etc can all be rented in ski resorts, we recommend that you kit yourself out with warm and functional clothing before you go. Of course, all of this is available in resort but expect to pay more. We also strongly recommend that you wear a helmet and there are many insurance policies now who require you to wear one. You will also find that it is the law now in many countries that children wear helmets.
Finally, adequate winter sports travel insurance is essential, including mountain rescue and recovery and off-piste cover if you are heading into the backcountry. You should also ensure you have a valid European health insurance card. See here for more details.
In the Mountains
Lessons
Whether you are a beginner or a more experienced mountain sports enthusiast, lessons can boost confidence, improve your technique and knowledge and help you ski more safely. An experienced instructor will not only help you improve your skills and show you around the lift and piste system, but will also know which pistes are best suited to your capabilities and preferences. They will also usually know where to find the best snow.
Off-piste
Modern equipment and technique have made off-piste skiing and boarding far more accessible and, for many people, floating through untracked powder is the ultimate thrill.
Avalanches are an ever present danger in the backcountry. You should always be equipped with a minimum of transceiver, probe and shovel and, most importantly, know how to use them. Understanding snow conditions and how to assess risk before skiing a slope are essential - just because someone else did it does not mean it is safe to do so.
No matter how good a skier you are, never venture off-piste alone. Unless you know the area very well, or have a local in your group, always hire an off-piste instructor or mountain guide.
You should also check that you are insured to go off-piste and remember that some policies will only cover you if you are with a guide.
Le Chardon Mountain Lodges in Val d'Isère recommends Oxygene and Progression Ski.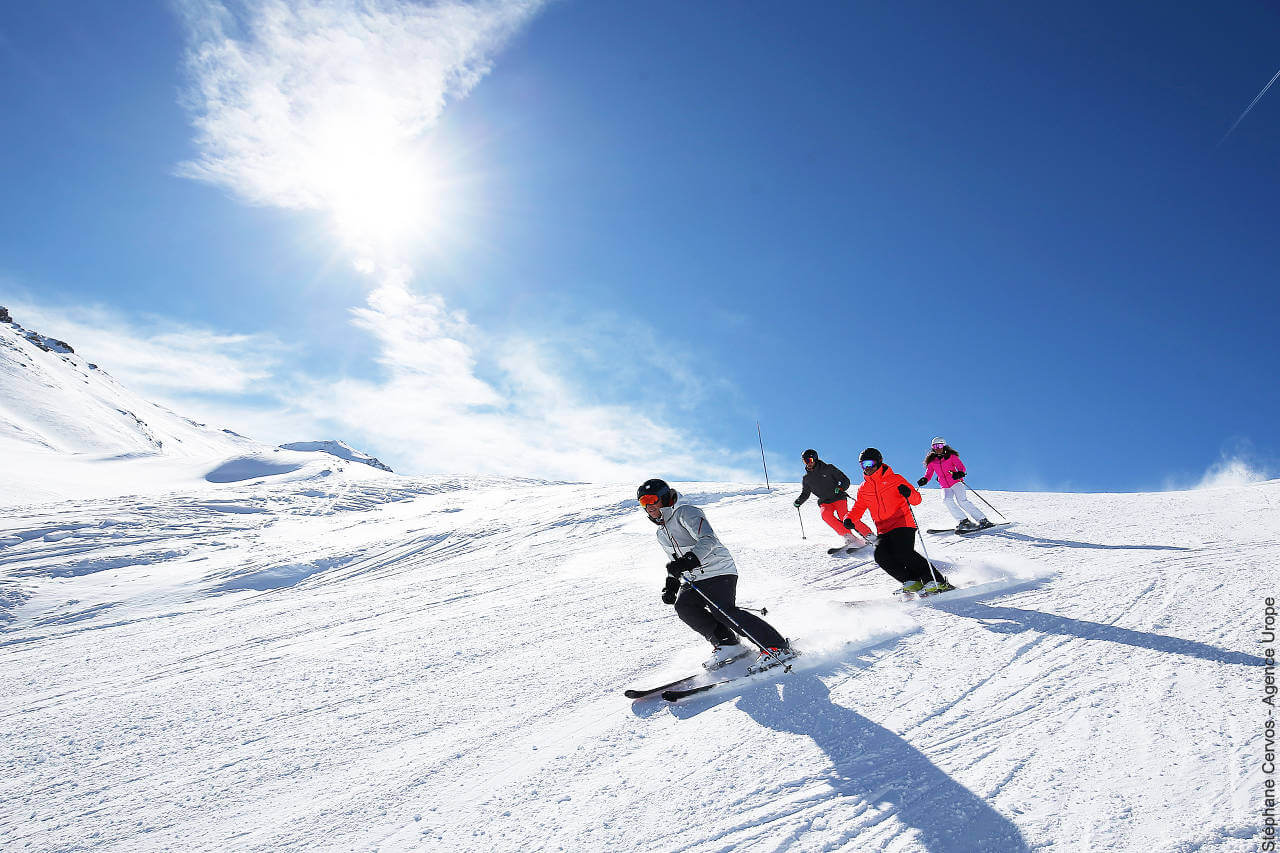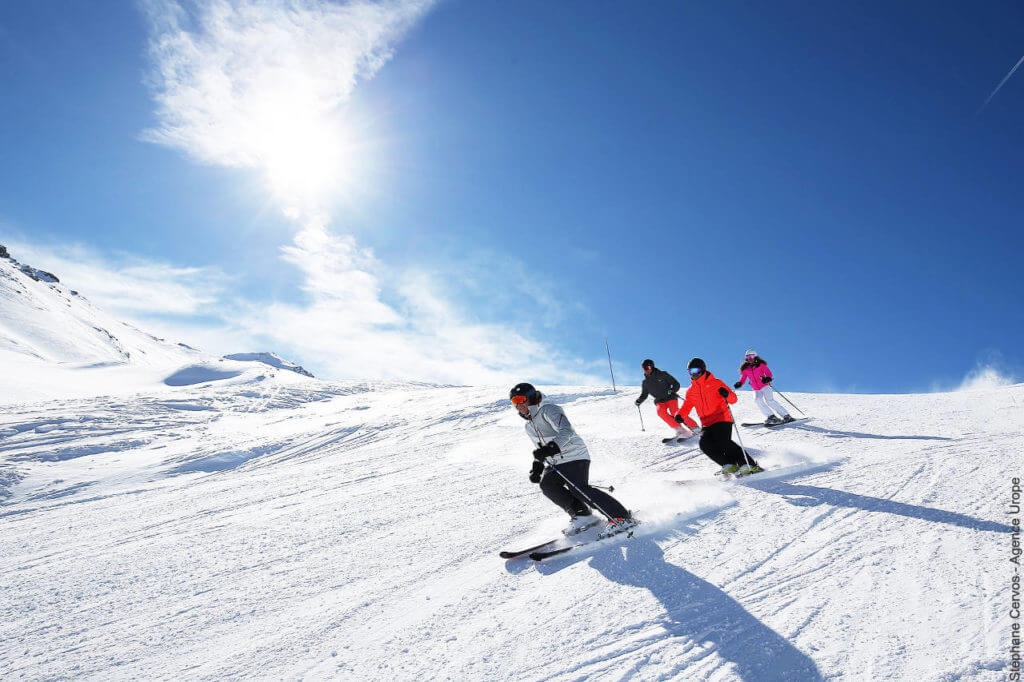 Rules of the mountain
The FIS (International Ski Federation) rules of conduct are the "highway code" of the ski world, laying down a basic set of rules for safety and good conduct on the mountain. Everyone should familiarise themselves with the code and always adhere to it.
Qualified ski instructor and former ski school director, Ant Cullen, says the most important things are to ski in control and show consideration and respect to other skiers, especially those who are not as confident or experienced as yourself. Whilst a solo crash can end badly, you usually only have yourself to blame. Collisions, however, are invariably caused by skiers failing to be in control, having insufficient awareness of what is going on around them or simply skiing too fast. Ant goes on to say that it is important to respect and obey all signs and safety markers. If a run is shut, it is shut for a reason!
You can view the full FIS code of conduct here.
Environment and Weather
Getting lost in the mountains is never a good idea. Even if you stick to marked runs, you might find yourself at the top of a slope which is beyond your capabilities. Make sure you are familiar with the ski area and lift system and always carry a piste map or phone app. Conditions can change during the day and that run you skied happily in the morning may be a different proposition at the end of the day when it turns icy.
The weather conditions can change quickly in the mountains. Even on a bright sunny morning, make sure you are prepared if the forecast is for snow in the afternoon. If you are heading off-piste, always check online for the days avalanche safety report and plan your routes accordingly. Snow reports, weather forecasts and avalanche risk levels are usually displayed at the main lift stations.
Know your limits
You are more likely to have an accident if you are tired. Don't be afraid to finish before the last lift if that is what your legs are telling you to do. And whilst we are on the subject of accidents, mixing alcohol with snow sports is never a good idea. Save the celebratory drink for once you are down the mountain and stick to a hot chocolate instead.
Le Chardon Mountain Lodges and ABTA
We are an ABTA member which means you can relax in the safe knowledge you have booked with a reputable company. When booking with an ABTA member you have access to expert knowledge and protection when travelling abroad.
For more information, check out the following links:-
ABTA Membership
ABTA Safety z-Card
Winter Sports Safety Advice from ABTA