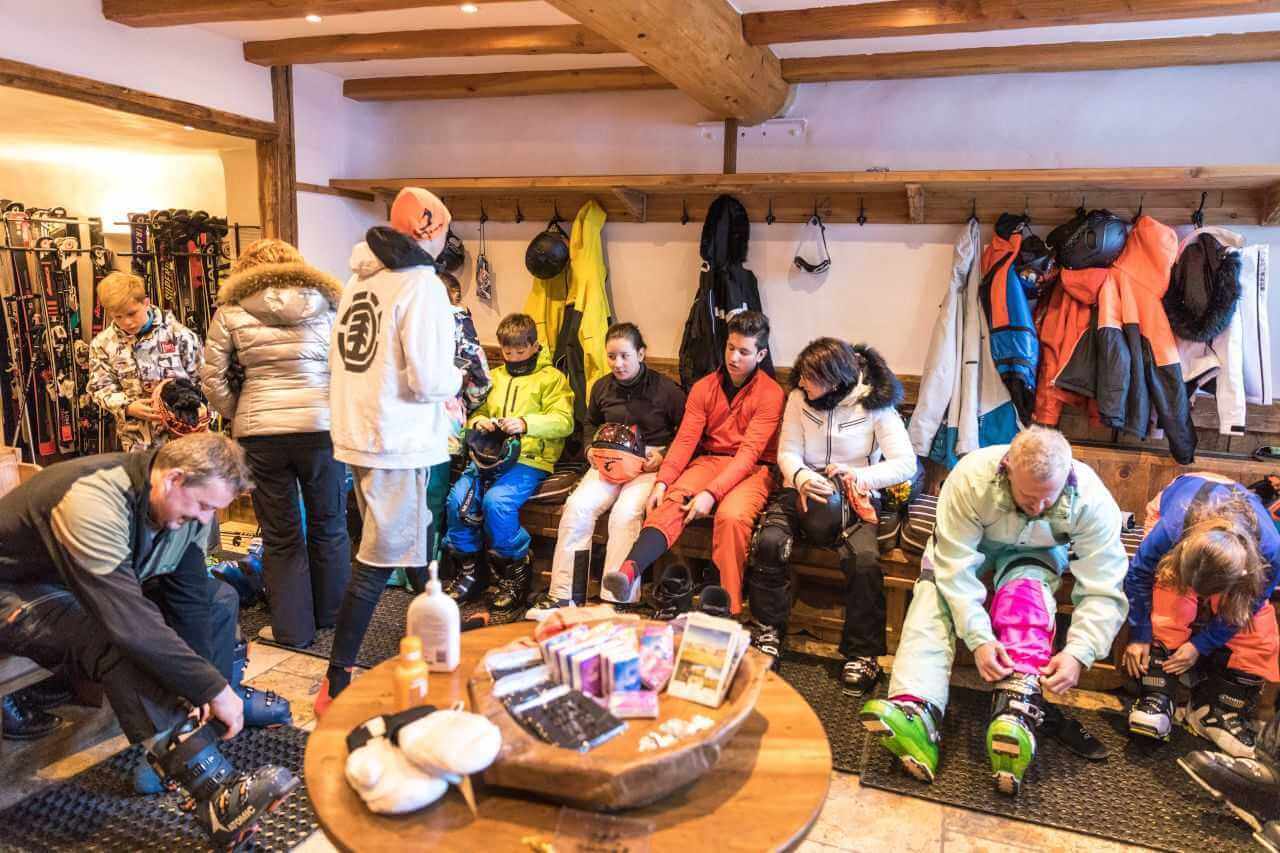 First Family Ski Holiday
Planning your first family ski holiday can be as daunting as it is exciting. To get the most out of your trip and ensure that everyone has a great time, look for a resort that ticks everyone's boxes. Val d'Isère is a good family resort with accessible skiing, plenty of child-friendly activities and a vibrant après-ski scene. Being a high altitude resort, it has good snow cover throughout a long winter season.
Here are some tips on what to consider when planning your first family ski holiday.
Choosing Where to Go for your First Family Ski Holiday
Skiing For Everyone
Look for a resort that has suitable skiing for all levels. Val d'Isère has the huge Espace Killy ski area with an abundance of pistes ranging from wide and gently sweeping greens and blues through to more challenging reds and blacks. There is also some amazing off-piste terrain for the more experienced members of your group. The easily accessible nursery slopes in the centre of the resort have free lifts and snow cannons. They are a great starting point for beginners to learn the basics and build confidence before venturing onto the beginner slopes higher up the mountain.
There is also a family sledging area and a recreational fun zone where you can try out  Snake Gliss and Airboard. If you're more adventurous, the snow park is suitable for all levels of skiers and snowboarders and is popular with teens.
For children aged four to ten years old, Val Kids is an adventure programme which teaches children about the ski area through play.
Childcare
Younger children get tired and hungry. Whilst you and your older children will happily ski all day, younger kids will need to take some time out. Val d'Isère has some excellent childcare services offering everything from lunch clubs and occasional babysitting through to full-time nannies, so you can enjoy some après-ski or a night out knowing that your little ones are being well looked after.
Great Ski Instruction
Val d'Isère has some of the world's best selection of ski schools with many native English speakers. Le Chardon Mountain Lodge's recommended ski schools Oxygene Ski , Progression and ESF offer both group and private lessons for kids, teens and adults as well as some great beginner packages which include lift passes. You can also hire all of your equipment with Oxygene Ski and receive a 30% discount if you've booked onto any of their lessons. They even offer a ski wear rental service if you want to travel light or try out skiing before forking out on specialised clothing. This can be especially useful if you've got younger kids who are likely to have outgrown their ski wear before your next trip.
When to Go
Easter can be a great time to go skiing. The longer, brighter days and warmer temperatures are ideal for beginners and families with children. A high altitude resort such as Val d'Isère has reliable snow cover, even in late season. If you go during the popular February school holidays, or earlier in the season, be prepared for snowfall and colder days and pack accordingly. You must also consider 'snow day' activities to keep the whole family amused if it's too cold and snowy to venture up the mountain. Larger resorts usually have a good range of other activities on offer. In Val d'Isère, these include the Centre Aquasportif, ice-skating and a cinema showing films in English and French.
Where to Stay
It is always advisable to book with a well-established and reputable operator. In Val d'Isère, Le Chardon Mountain Lodges have years of experience and know the resort inside-out. They offer a friendly, highly personalised service to ensure that everyone in your group has a wonderful time, whatever their age.
Once you have booked, you can hand over the organisation of your in-resort requirements to Le Chardon's concierge team. There are often group or family discounts available on ski lessons, lift passes, and equipment hire but finding the best deals can take time, especially if you've never organised a ski holiday before. The team at Le Chardon can arrange all of this for you.
Catered or Self-catered?
If you've been skiing before with friends, you may well have booked a self-catered package or eaten out most of the time. Shopping and cooking for the family can be a lot of work and extra hassle. Restaurant bills can be expensive when feeding the whole family, and not all restaurants are child-friendly.
A fully-catered chalet is a relaxing alternative, especially if you have younger kids, fussy eaters, or anyone with special dietary requirements. Breakfast, afternoon tea, children's dinners and evening meals are all meticulously planned by an experienced chef to ensure that everyone is happy. For the grown-ups, there's even an open bar. The team at Le Chardon will assist you with any lunchtime bookings and make suitable suggestions on where to go on chef's night off.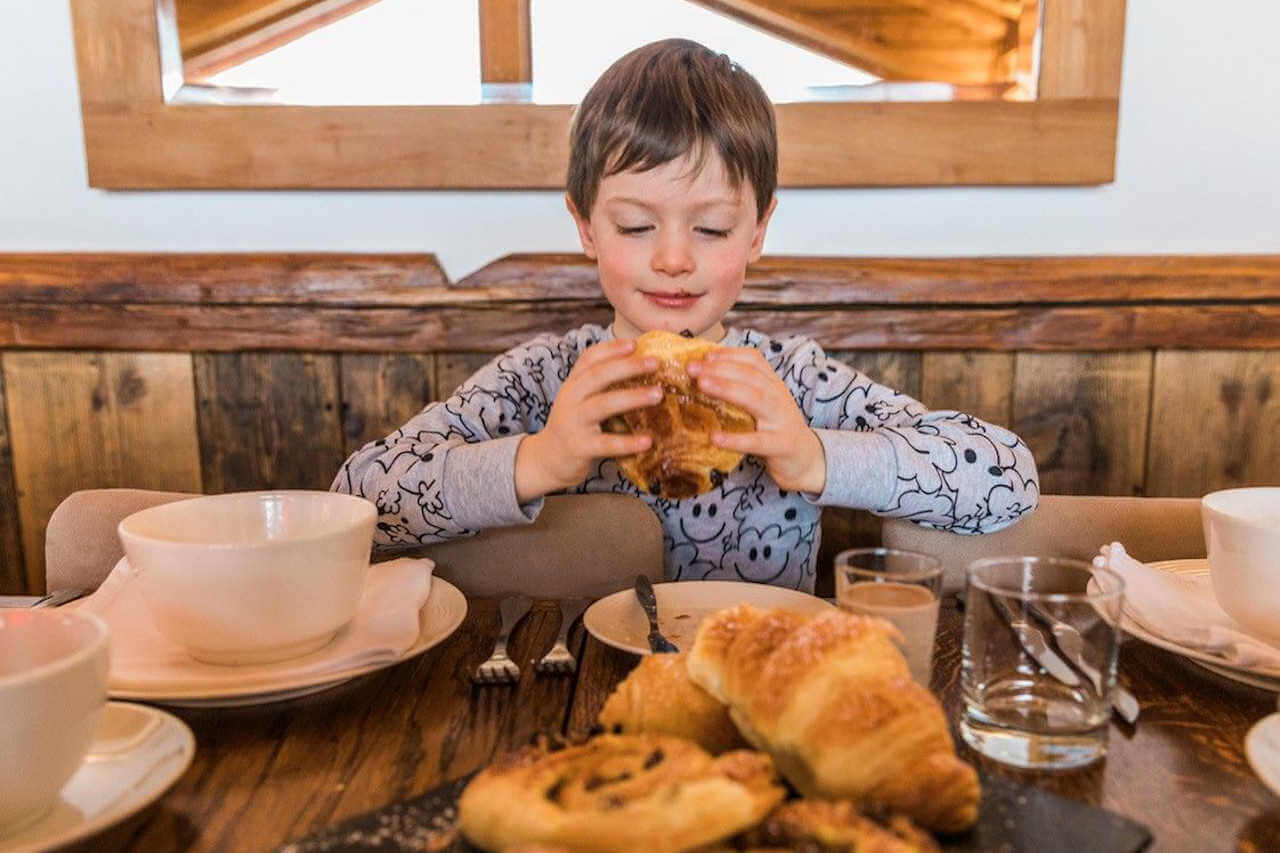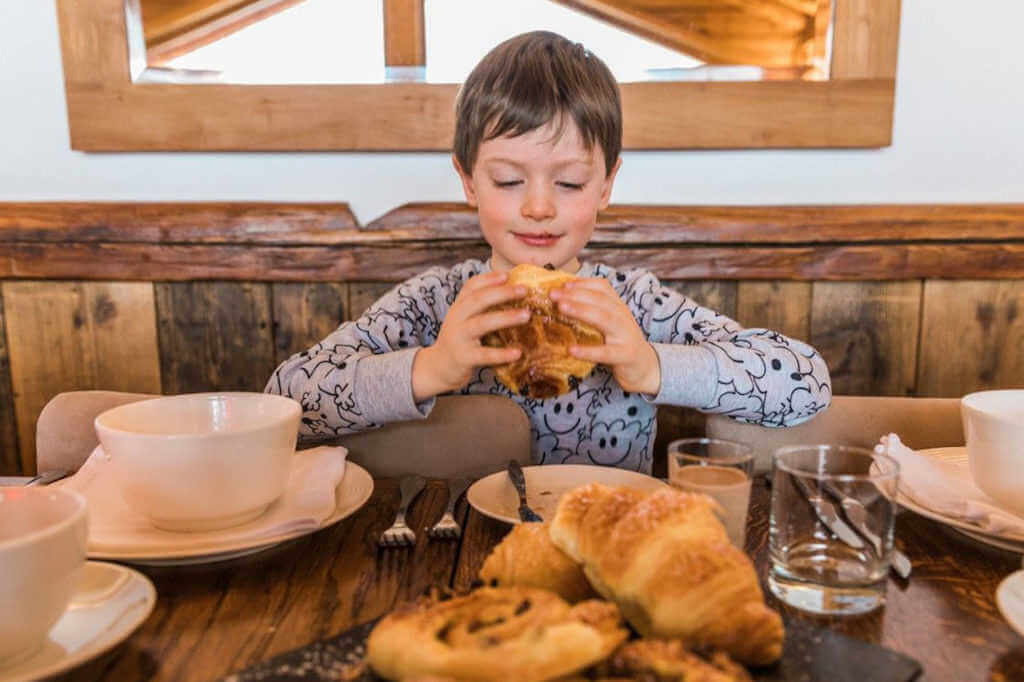 Travel/Transfers
Another important factor when choosing a resort for your first family ski holiday is whether it is relatively straightforward for you to get there. If travelling by air, check the transfer time from the airport to resort. If you prefer the flexibility of driving, make sure that you and your vehicle are prepared for winter driving on mountain roads and check that there is suitable parking in resort. Rail travel is another good option, especially if there are direct high-speed links to a station nearby.
For Val d'Isère, the closest airports are Chambery (two hours) Lyon and Geneva (three hours). There are plenty of operators offering shared and private transfers from both airports to Val d'Isère. You can also hire a car at the airport. Depending on group size, this can be more economical than a commercial transfer.
Bourg St Maurice railway station is served by TGV and Eurostar. The drive up to Val d'Isère takes about 40 minutes by taxi or private transfer or an hour by bus.
However you travel, it's important to book in advance to ensure a smooth journey before and after your holiday. Le Chardon have their own transfer service which includes a picnic on arrival. Speak to the concierge team as soon as you've organised your travel.
What to Bring
So, you've handed over all your pre-arrivals requirements to your concierge which just leaves you to decide on your packing. As previously mentioned, Oxygene Ski rent ski wear but you will need to check in advance exactly what is available. You will need to buy your own base layers, thermals and socks at the very least. Although everything can be purchased in resort, it is often cheaper to buy beforehand. Ski resorts are pretty relaxed in terms of dress code. Clothes that are warm and comfortable as opposed to cutting-edge fashion should take priority. Bathrobes and slippers are included at Le Chardon.
You will also need suitable footwear for getting around the resort. Exploring on foot is a great way to discover some excellent shops and bars and soak up the atmosphere of the town. Le Chardon offer an in-resort chauffeur service too for those days when you don't want to walk.
Whatever you decide, don't leave it to chance and not get things booked in advance. Take the stress out of any pre-holiday planning by ensuring that you are booking with an experienced and reputable company.  They will happily arrange everything for you so you can get on with having a great time.