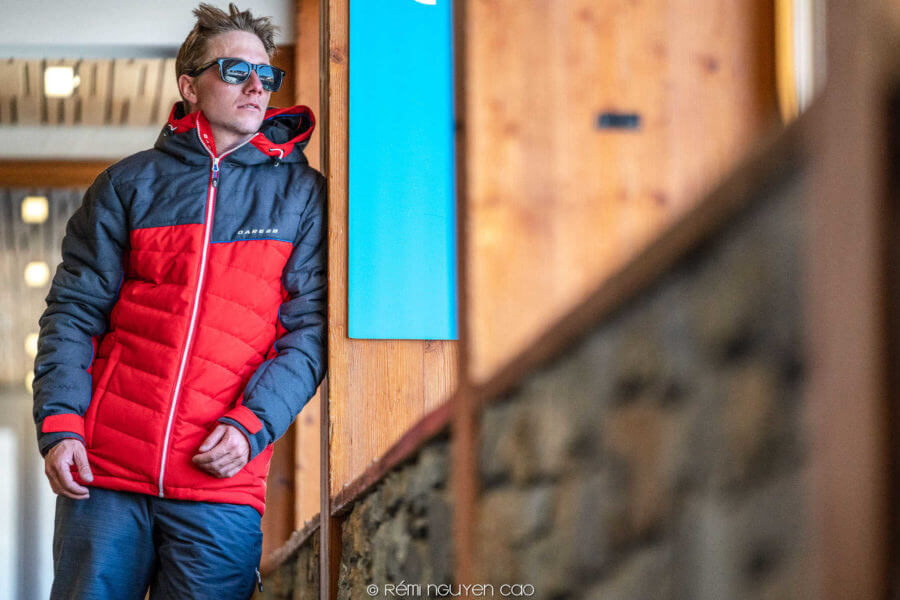 Who are Oxygene? - Ski Rental in Val d'Isère - Le Chardon
When it comes to ski rental, it can be difficult to choose between the different options. For this reason, Le Chardon Mountain Lodges decided to catch up with the team at Oxyegene to find out more about their service and the new addition of rental ski clothing, launched for season 2018/19.
Who are Oxygene?
Oxygene is a family run ski school that has been running for more than 25 years. Oxygene's services are aimed at the international but also domestic French market. They are present in 9 resorts in France, predominantly in the Tarentaise Valley but also in Megeve in the Haute Savoie. They have ski rental shops in La Plagne and Val d'Isere and also offer various non-ski activities in these resorts.
What was your inspiration for adding clothing?
Oxygene wants to make life easier for its customers and ensure they are as happy and comfortable as possible. Buying ski clothing can be a time consuming and expensive business and most people only wear their kit for one or two weeks a year. Children grow out of their ski clothing every winter and parents might be tempted to buy kit at low prices that calls itself ski clothing but in reality doesn't have a real waterproof rating and therefore isn't great at keeping their children adequately warm and dry which can have a negative impact on their experience. We also have a high proportion of international clients, many of whom travel long haul from the southern hemisphere and who don't want to / aren't able to bring their ski clothing with them. Finally, we want to break down the barriers that might prevent people from learning to ski and not having the right kit could be something that stops people from coming to the mountains. Now there's one less reason not to give skiing a go!
What makes Oxygene different/stand out from competitors?
Oxygene prioritises fun whilst learning in both kids and adult lessons. Oxygene believes that if people are relaxed and enjoying themselves, they will learn better and come to love skiing and the mountains. Our mission is to pass on our passion for winter mountain sports. Oxygene's team are true ski men and women. Skiing and ski equipment is their profession and their lives.
What makes a perfect rental service?
A perfect rental service is about finding the right fit. Everyone is different in terms of size, shape and ability. Oxygene's ski technicians are fully trained and experienced so they know what to look for and how to match their clients to the right equipment. With the clothing rental we have invested a lot of time in creating a comprehensive size guide and written tips on choosing the right ski outfit for you.
What are the main priorities of the business?
At Oxygene we strive to impart our knowledge and skills to allow people to enjoy the mountain to the best of their abilities through professional, friendly and fun teaching so they will encourage others to want to emulate their experience with us.
Who are your customers?
A mix of international and domestic skiers, snowboarders, adaptive ski clients (we have a large number of instructors and lots of equipment to cater for people with a variety of disabilities). We run a lot of children's groups but also groups for adults, off-piste groups and private lessons with guiding.
What's next?
Who knows? This year we have expanded into Megeve and launched the new ski clothing rental service. Watch this space!
Favourite place/slope or story about Val d'Isere
We love the Germain Mathis slope, it's in the Fornet area of Val d'Isere. It's a red slope and it's not too busy. There is an amazing view of the village and a long straight section to blast down at the bottom of the slope!
If you are staying with Le Chardon Mountain Lodges this winter, please contact the concierge team on +44 131 209 7969 or email us at concierge@lechardonvaldisere.com to book your ski rental ahead of your stay!