White weddings: vows, views and snowflakes a plenty
The day your mother has dreamed of since you were little – your wedding day. A horse drawn carriage or classic car perhaps? Glistening trays of delicate amuse-bouches and flowing champagne as guests saunter over the perfectly manicured lawn on a summer's day.
Or an intimate gathering in a ski chalet in the Western Alps…
That's what Marion and Neil McCluney planned for their wedding with Le Chardon last year – a white wedding with an alpine chalet twist.
A white wedding with an alpine chalet twist
Combining two passions, their love for each other and a love of skiing, Marion and Neil chose the intimate setting of Chalet Bergerie to host their families and close friends with the added benefit of a skiing honeymoon on the doorstep.
Fellow Celts, the McCLuneys were naturally in good hands; our chalet interiors are all subtly designed, incorporating thoughtful Scottish heritage hints such as tartan and majestic stags– a sort of Highland Alpine marriage!
Wedding concierge
With Le Chardon's concierge team as concierge wedding planners, every detail was massaged into place for the perfect day.
A colour scheme of gold and tartan that could flow from the altar to the table. A beautiful humanist ceremony set in Bergerie's elegant upper lounge, preceded a wedding breakfast feast, an eight course tasting menu boasting gourmet delicacies of scallop, foie-gras and spring lamb. And that was after drinks and nibbles had been liberally quaffed on fur throws adorning the snowy terrace, complete with a hand crafted snow arch! Alas – the snow chapel wasn't to be on this occasion – the weatherman clearly missed the memo and served up blizzard conditions.
While adult guests dined, little ones were entertained with their own feast and teddy bears picnic, delighting in equal measure.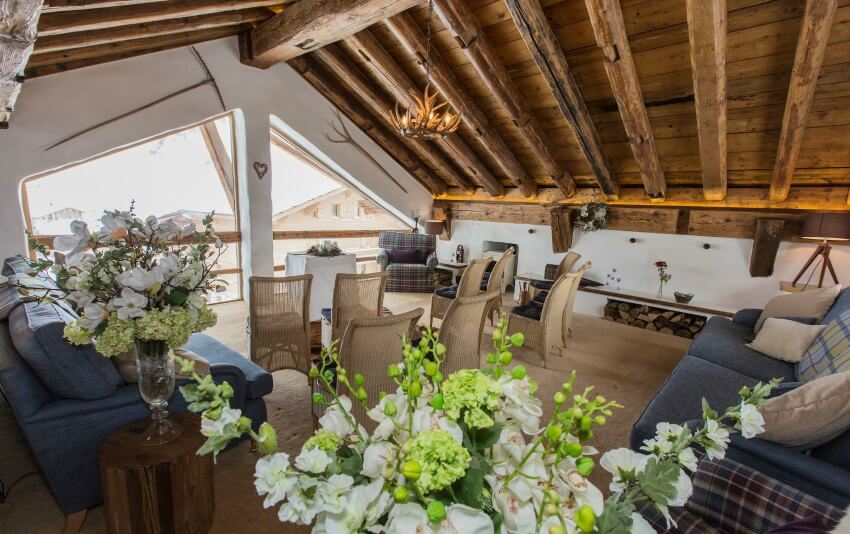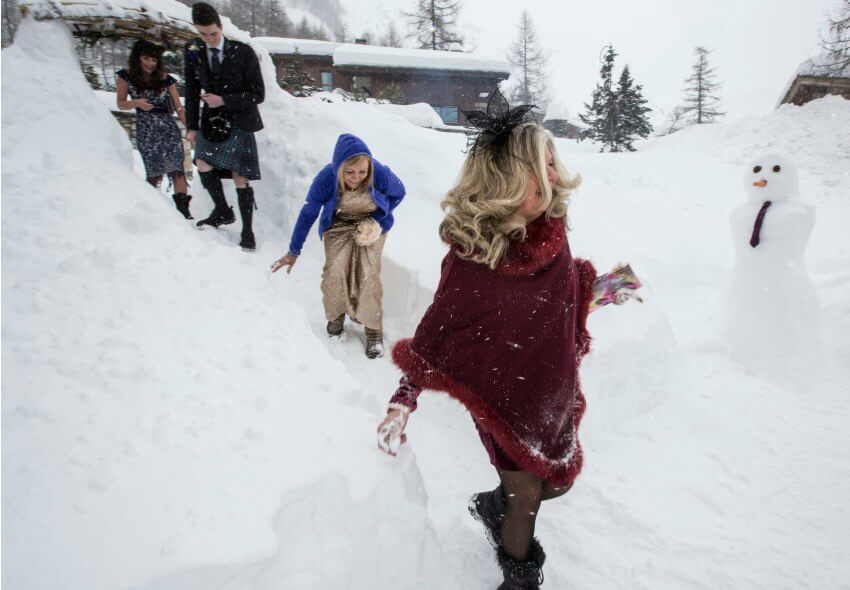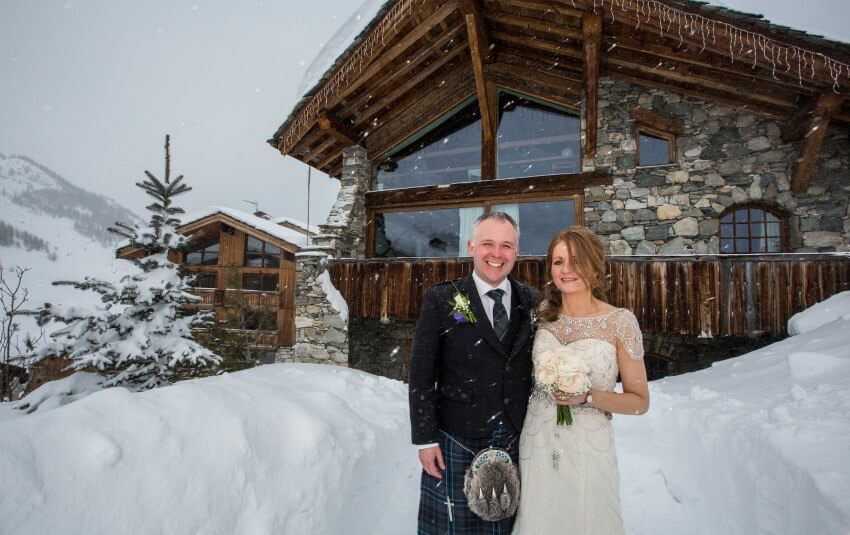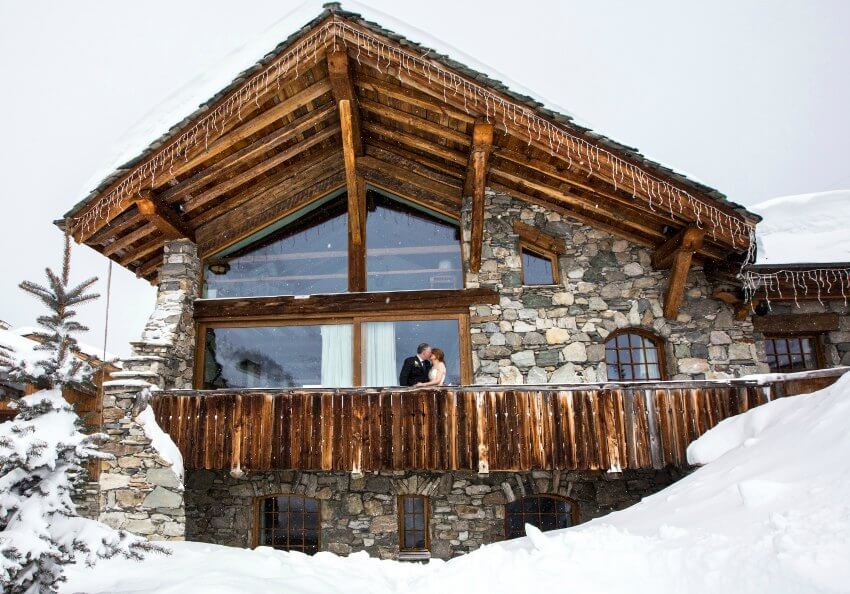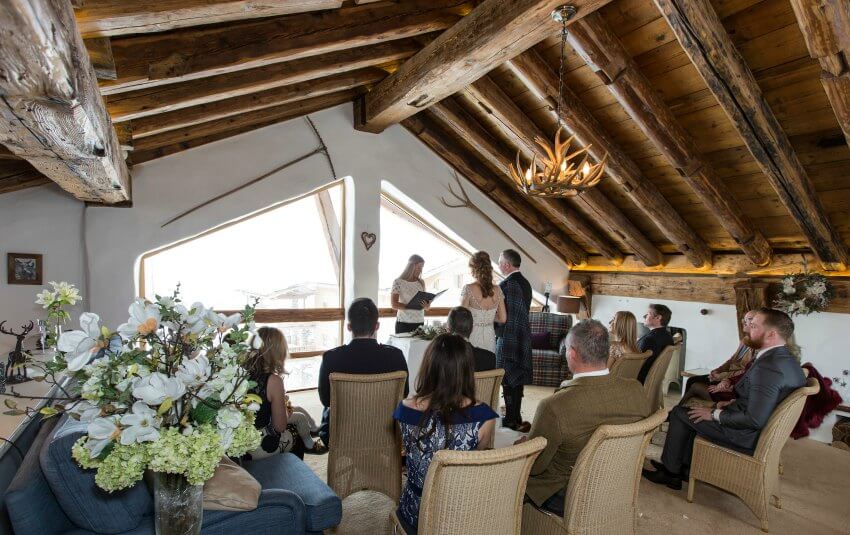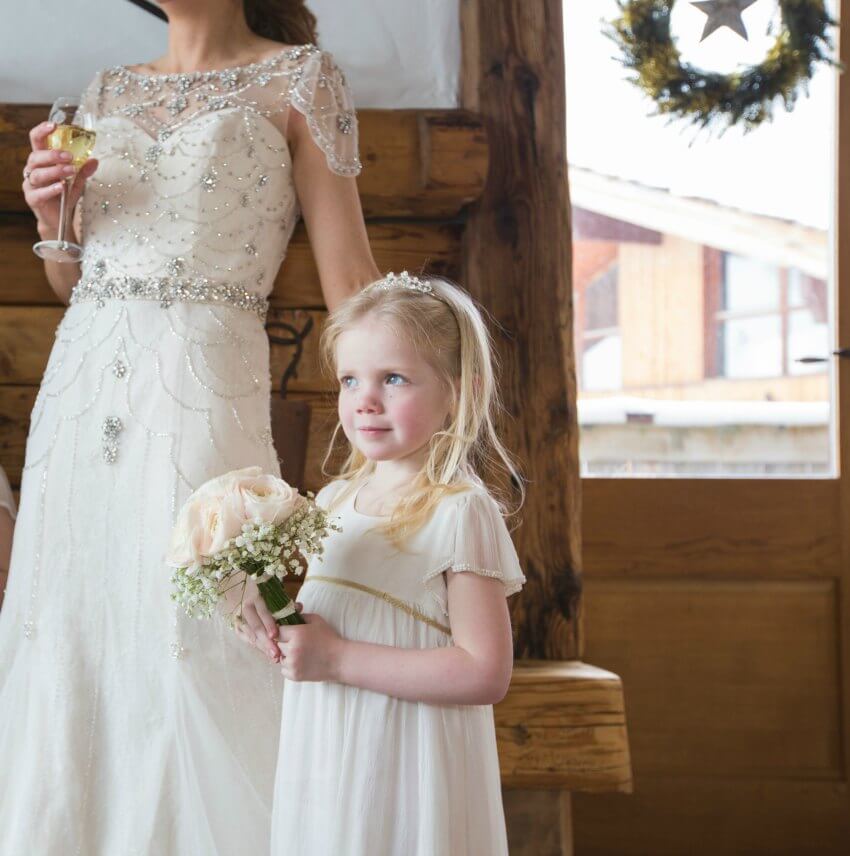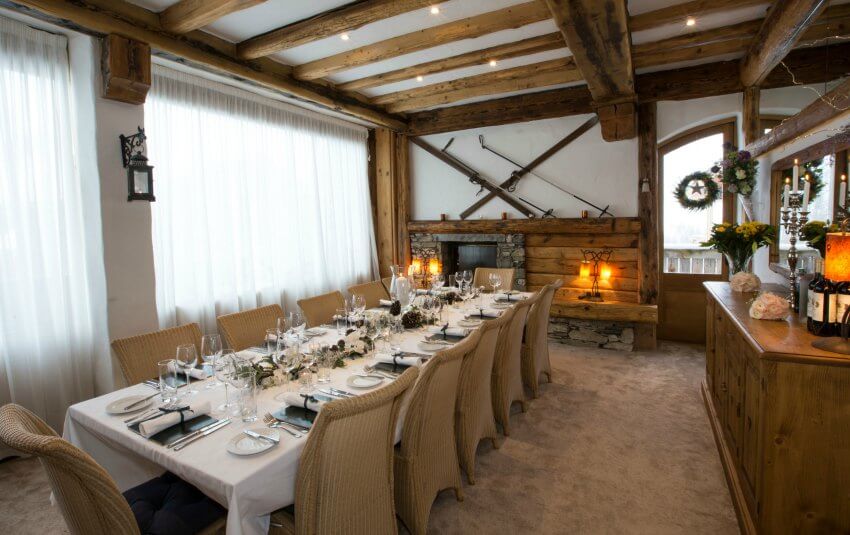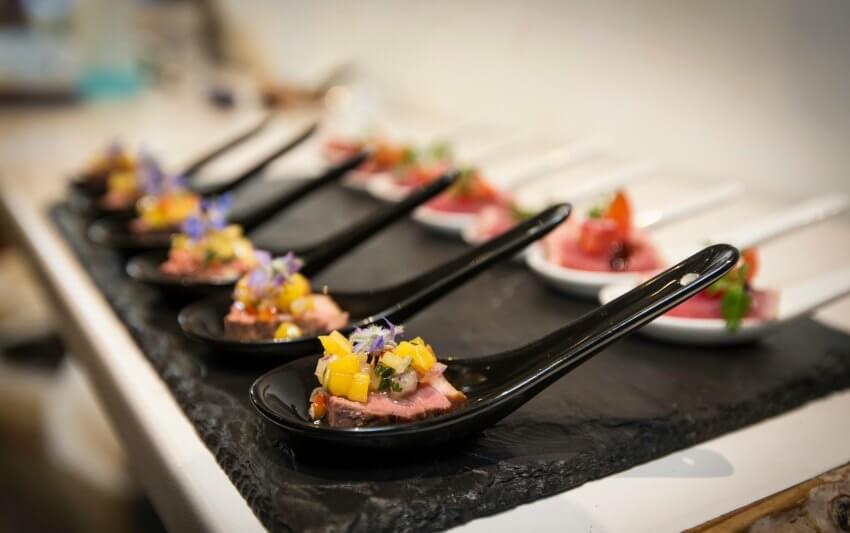 Credit: Images by Vanessa Fry Photography
From the florist to the photographer, the ice bar to ice cream, Team Bergerie pulled out all the wedding stops. What a privilege to be party to such a special occasion.
Bon Mariage Les McCluneys
Chardon's Alpine Weddings
If you're interested in holding your wedding with Le Chardon, please get in touch for more details. Call +44 (0) 131 209 7969 or email info@lechardonvaldisere.com
Chardon Weddings
Capacity              69 (in 5 chalets located in close proximity, in an exclusive part of Val d'Isere, La Legettaz)
Planning              Wedding planning concierge included free of charge
Catering               Bespoke menu. House champagne: Pol Roger & selection of house wines
Nuptuals             Indoor dependant on guest numbers. Exterior 'chapel' can also be arranged
Extra details       Table decorations, personalised menus and favours
Organisation of florist, photographer, hairdresser, make-up, wedding celebrants, music bands