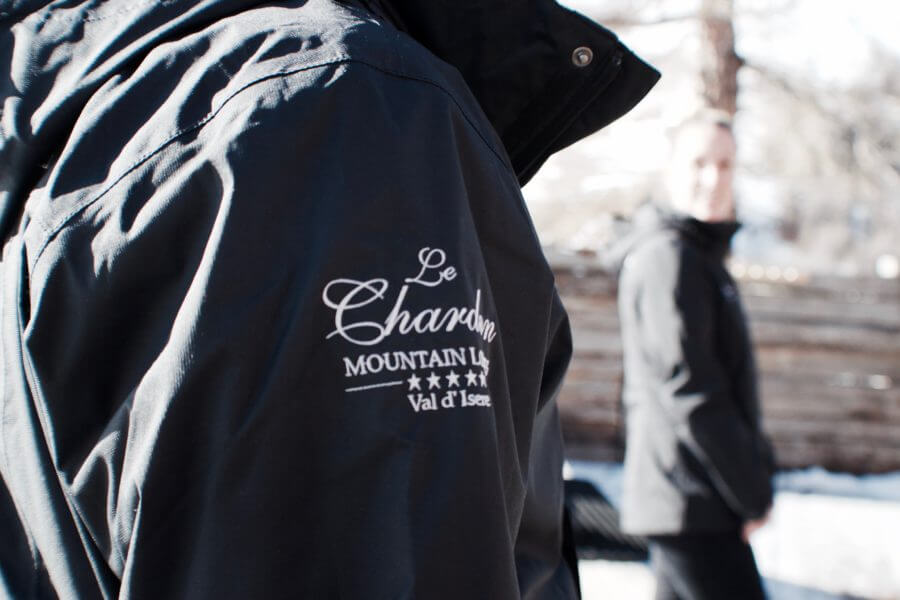 12 Aug

STEP ASIDE DOLLY

The 'working 9-5' ship has truly sailed, so whether you're a seasoned hospitality professional or just keen for a career break, a ski season with Le Chardon Mountain Lodges offers a whole new world of opportunity.

Each year we welcome staff back and recruit anew for our core Val d'Isere based team of 38 staff. All share one magic ingredient: a passion for extraordinary customer service and a broad smile!
IS IT TIME FOR A CHANGE?
The moment is now to swop your urban landscape for a glorious mountain view and the restorative qualities of mountain air? Pass up Pret a Manger for the real delicacies of Savoyarde cuisine where cheese is produced from the cows who graze just beyond your doorstep? Say "Au Revoir" to the sweaty bus ride, in favour of the open top chair lift entre amis. A lunch hour poised on top of the Solaise Mountain, topped with a chocolat chaud for good measure. Late nights trading stories with fellow seasonnaires accompanied by a cheeky 'digestif'…
ARE YOU STILL WITH ME?
If the answer's yes, our team is made up of six different types of ski jobs in Val d'Isere, summarised below, and although being part of our team won't be the easiest job in the world, because we expect a lot from our staff, we can promise you the experience of a lifetime... and a few nice little extras too including:
A very competitive salary
Excellent accommodation
Meals
Winter travel and health insurance
Free ski/board and boot hire
Ski pass
Stylish uniform
A performance-based, end of season bonus for up to 2 weeks' salary.
Our job opportunities include:
Responsible for the day to day running of our 5* luxury chalets
Ensure our guests receive the 5* service we deliver.
Using your exceptional management skills, leading by example and hands on approach you will co-ordinate and work as a team to deliver exceptional 5* experience for our guests.
Key objective is to deliver a world-class hospitality service and to create unique and memorable holiday experiences for every guest.
Work closely with the Chalet Manager to ensure efficient running of the chalet and that the chalet complies with Le Chardon Mountain Lodges high standards
The main emphasis in this role is on housekeeping and customer service
The emphasis in this role is the ability to draw on your own impressive experience and creativity to design and deliver a luxury chalet catering service of the highest possible standard
Working closely within your chalet team you will be responsible for the day to day catering operations within the chalet, cooking breakfast, lunches, afternoon tea and 5 course dinners to a 5* standard whilst working to a budget
Fulfilling any extra guest requirements, likes or dislikes
Working closely with the Accounts and Operations Manager assisting and supporting the running of the operations in resort
And, helping ensure the accounts systems within Le Chardon Mountain Lodges are up to date and accurate whilst also providing support to the chalet teams
To ensure our guests are receiving 5* service within the chauffeur operations
You will manage your team of Chauffeurs to ensure all procedures are running efficiently within the in-resort chauffeur service; out of resort transfers
Working with the maintenance team you will ensure all maintenance issues are being dealt with quickly and efficiently
Working as a team to provide a world-class luxury in-resort transfer service for our clients
The main emphasis in this role is on customer service whilst taking into account our clients' safety and well-being
Providing a professional, efficient and comfortable chauffeur service from local airports and train stations to our 5* luxury chalets.
If you're interested in joining our team, watch this video to get an idea of what is involved and the wonderful opportunities that are available.
All of our vacancies for next season can be viewed here.
For more information, please contact the team directly.
Email: hr@lechardonvaldisere.com
We look forward to working with you!