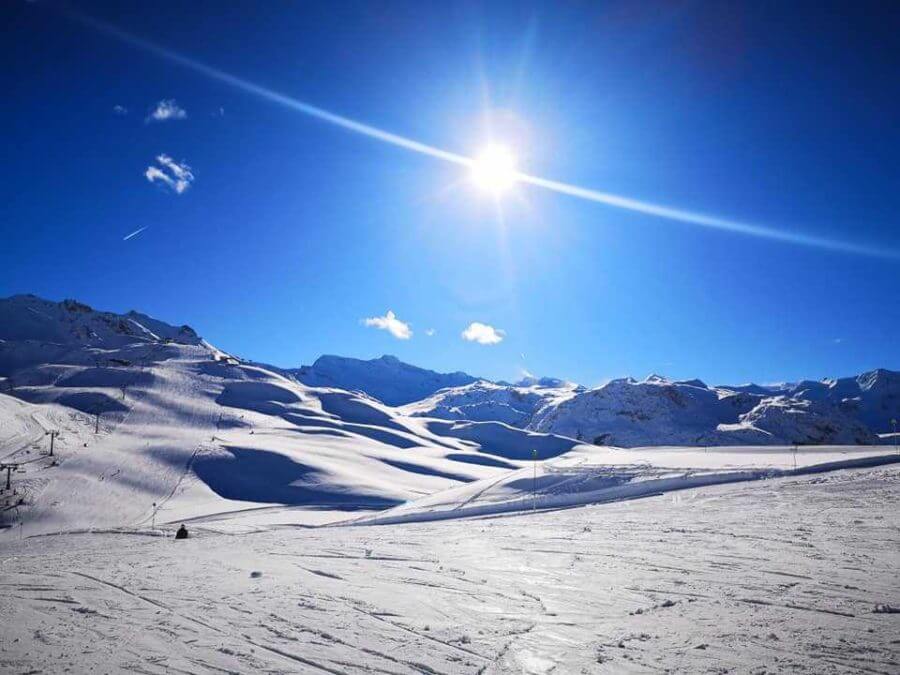 Snowboard Size Guide: Which Size Do I Need?
Whether it's your first snowboard or the latest top of the range board, there are a whole host of factors to consider. Here are our key areas to consider when looking for the right size for you.
There are two main areas to look at when deciding your basic snowboard size; the length and width. However, as you get more advanced, you'll want to consider your experience level and the type of snowboarding you specialize in.
Snowboard Length
When looking for snowboards for the first time, length is a good place to start. The length of your board depends on two main areas; first your weight and height. As you get more into more detail, you'll want to start considering more areas such as your experience level and style of snowboarding.
Weight
Your weight is the primary measurement used to determine the length of your board. Your weight is mostly responsible for the level of pressure put onto the board, so this should be your first port of call.
A short board is easier to maneuver but can quickly get out of control at high speeds with a heavier rider. While a lighter rider could find it difficult to control a longer board.
You can find weight to board size tables like this one from The House to help find your size range.
Height
Your height is also a major factor to consider. A rule of thumb would usually find a short board come between your shoulder and chin and a longer board between your nose and your full height.
With these general guidelines, there are ranges of board sizes to choose from which means you can start to factor in both weight and height. If you're light for your height, for example, you'll want to go for a longer board within your weight range. If you're heavy for your height, you'll want to find one of the shorter boards within your weight range.
Experience level
Beginners can benefit from a shorter board in your range, as they're easier to steer and control. A shorter board might help to slow you down too, giving you more time to react.
Intermediate riders can start looking at the different lengths within your range. Try looking for something to suit your favourite styles while keeping the board versatile enough to suit different styles from time to time.
As you get more experienced you'll have more freedom. You might start experimenting more with lengths which is likely to be determined by your primary snowboarding style.
Snowboarding style
If you're a freestyler, a shorter board can help you to turn more easily and be more nimble in and out of your tricks.
If you're looking to go fast, a longer board will give you more stability as you ride down the slopes picking up speed as you go.
Snowboard Width
If you go into a snowboard rental shop or want to buy a board fast, width can be over-looked. If you're looking for a long-term investment, however, it's essential to make sure you have the width you need.
Getting the correct width helps you in controlling the edges of your board as you turn. If your board is too narrow your toes and heels can drag across the slopes but too wide and you'll find it difficult to maneuver.
Boot size
Your board width is ultimately determined by your boot and binding size.
Your boot size should be the same as your shoe size but be sure the try them on and check before committing to your new board.
Boots can make or break your day when snowboarding as they are the key to keeping your feet warm and comfortable. Pick a pair that feels a little snug at first without cutting off your circulation. Eventually, the boots will loosen up and fit well.
Next, make sure that your heels anchor firmly into the bottom of the boot. You'll need this to control the snowboard when you're out on the slopes.
Bindings
Your bindings are what keeps your boots attached to your board. Your boot size will determine your binding size. Making sure this matches your board width is essential to give you control in your turns.
It's a good idea to start by finding the right boots and to bring these with you when choosing your bindings. Once you have these measurements, make sure your board isn't too narrow so your toes and heels don't drag and isn't too wide to prevent you from turning easily.
Help and advice
The information in this article should give you an idea of what you'll need but nothing is better than going and trying a board for size.
Snowboard size calculators like this one from Frosty Rider can help you to get an idea of how your weight, height, shoe size and style could convert into specific measurements.
The most important thing is not to rush to pick one. Go to a snowboard shop and ask for a demo, where you can try out the board yourself and see how it feels.
You can also ask the staff about their ideas since they're likely to be snowboarders themselves. At Le Chardon we know the local experts and recommend guidance from experienced and professional snowboard equipment providers to help you get the right equipment for you. Wherever you are or wherever you're staying, be sure to ask for recommendations for equipment and experts to help you get the right fit.
Once you have the right board, you're all set for the slopes. Find out more about our Val d'Isere chalets for your next snowboarding season.