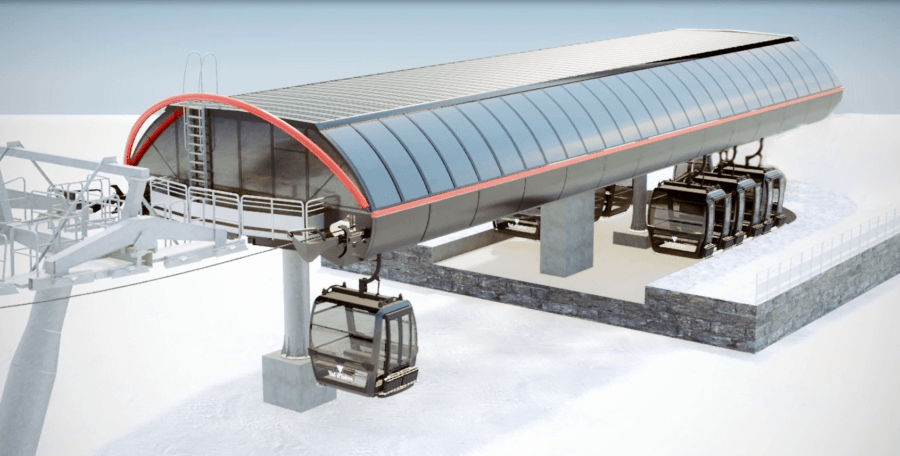 New Ski Lifts For Val d'Isère 2018/19 Season - Le Chardon
There are two new lifts for the coming season and the Le Chardon team are very excited about both!
New gondola for la Daille
A brand new 10-persons gondola has been built from La Daille up to La Folie Douce. The cost of the project was around 10 million euros taking all summer to complete.
The new gondolas are to replace the old 4-persons télécabine that opened in 1966 and increases the capacity from 933 to 2,800 passengers per hour. In addition, the journey time will now be half and shortened to just 4minutes and 30secs
The new design is made up of 51 cabins called Symphony 10 which will be the first of their kind in France, created by an Italian designer who works for Ferrari and Maserati.
Each gondola has heated seats, more space before than previously, sliding doors, WIFI and panoramic views.
In total, there will be fifty 10-persons gondolas and one 4-person VIP gondola.
Teleski des 3000 reopens
For all the advanced skiers out there, you will be very happy to hear that one of Val d'Isère's iconic lifts, téléski des 3000, is opening again after a six year closure!
Situated on Solaise, it allows advanced skiers to the reach the ridge of Leissières that separates Solaise from the Le Fornet ski area and the Pissaillas glacier. The drag lift goes up to a staggering 2960m and the 76% slope here is only suitable for accomplished skiers.
Contact us on +44 131 209 7969 to enquire and check our latest availability here