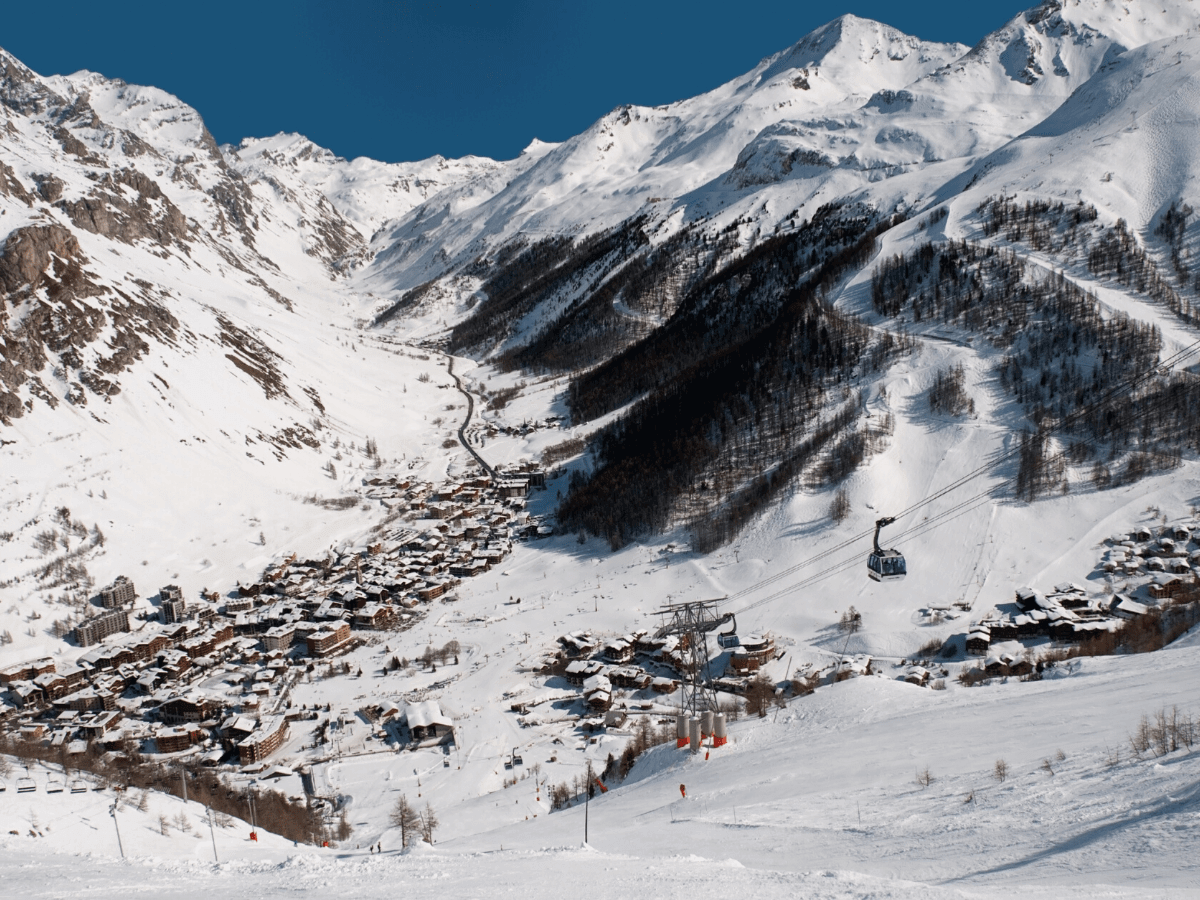 Face Facts – Val d'Isere's most infamous piste
Even those who haven't even had the pleasure of visiting Val d'Isere have usually heard of La Face. It's a black rated piste that conjures up 'Vertical Limits' imagery – a mighty cliff face that only the bravest should 'face' and do so at their peril.
Yet, even the novices who've just mastered a parallel turn are somehow drawn to take on the challenge, which perhaps explains the trail of devastation that often lines the slope, especially after 4pm! But is it all in the mind?
From where does this unearthly reputation stem?
In short - 1992 Albertville Winter Olympics.
Having secured the privilege of hosting the Winter Olympics, France selected Val d'Isere to stage the men's alpine skiing events. Renowned for its steepness and technical challenge, La Face, was chosen for the flagship event – the Men's downhill. Millions remember one of the most impressive downhill races of any Winter Olympics where just 0.1 second separated the top three places.
The story goes that the decision to select La Face for the downhill was somewhat controversial. Racers complained that it was too steep and more suitable for a Super G. Meanwhile, the steepness meant that the organisers added extra gates to slow competitors down. Whatever the outcome, La Face's reputation is now sealed in history at the same competition where Alberto Tomba made his name, stealing the crown of most successful male skier with not one but two medals. Strangely enough, it was Austria's Patrick Ortlieb that won the Men's Downhill Gold. Who?
Face Facts
Real name: La Face de Bellevarde
Length: just shy of 3KM
Piste rating: Black
Vertical descent: 959m
Start altitude: 2,908m
Gradient: from 5% to 71%
Access: Olympique chair or cable car
Excuses: None
Steak anyone?
While Val d'Isere hosts the Alpine World Cup, known as La Criterium, every year, La Face is rarely raced these days, other than for the World Championships in 2009. This makes it openly accessible for holiday makers to enjoy…. a steak at La Peau de Vache restaurant, which happens to be half way down La Face. It's the perfect place to regroup and restore a little Dutch courage, while lunching on a manly burger or steak. NB: you might want to take a peak at our all time top ten for bars, eateries and clubs in Val d'Isere.
 The secret to tackling it..
The truth is La Face isn't all that bad. The top two thirds are actually quite pleasant. It's the last third that is a little tricky. Like most things, marriage, children, parties…timing is everything. Think of it as the sandwich piste. Avoid it in the morning when it can be bullet at best, sheet ice at worst. And definitely don't go for the end of the day – anytime from 3pm and it's a steep, bumpy, soupy nightmare. The best bit is the filler in the middle – 12 – 2pm when it's quiet and the ice has melted.
Failing that we have the best secret of all. Just below La Peau de Vache and above the steep, bumpy section, there's a cheeky path off to the right, which leads onto Joseray. Little known and used, Joseray is a gem of a red run and it pops you out right at the bottom of La Face so no one need know either. Shhh. We won't tell if you don't.