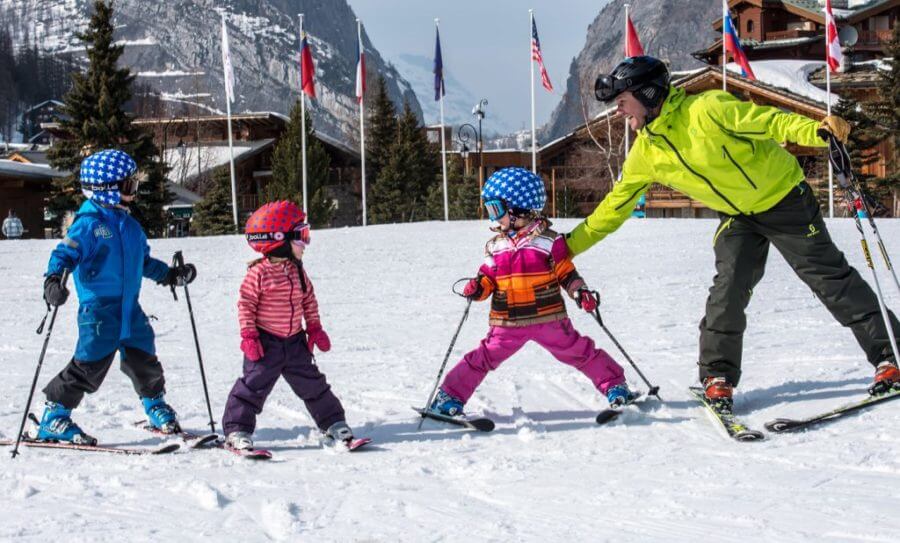 Childcare Options, Val d'Isère - Le Chardon
As you can imagine, childcare options in the alps link closely to ski and other snow activities. Even for those not getting right in amongst it, there are still plenty of options that are snow related for your child to enjoy. Ski lessons are the most popular choice for childcare, however not all children are old enough to ski or can manage a full day of it. For that reason, I will have outlined the best of the best childcare options for your child while in Val d'Isère.
A popular option with our clients are private nannies and babysitting services. Our go to for this is Jelly and Ice Cream who are experts in childcare. Their staff are all CRB checked; first-air trained and highly experienced. The service caterers to all group sizes and will be coordinated depending on make-up of ages. They provide care to all age groups, from six weeks to teenagers. Jelly and Ice Cream nannies will look after your children in your chalet and will organise each day to suit you and your child's needs, taking into consideration the weather conditions. Being taken to and from school is a normality for the nannies and they are extremely happy to meet you for lunch anywhere up the mountain. The importance of using a reliable childcare service means that you can relax and enjoy your time on and off the mountain.
For the full ski approach childcare option, our recommendation is private lessons. This allows for maximum flexibility. The children can progress at their own level and lunch can be take when necessary, and anywhere on the mountain (this could be with the parents). An added benefit of the private lessons are instructors can be booked for groups of children. Private lessons can be arranged through our concierge team well in advance of your trip with either Progression, ESF or Oxygene.
If children are just starting out and your preference for childcare is a group lesson, this can also be arranged by our concierge team and will still provide an excellent source of childcare on the mountain. Again, our recommended providers are Progression, ESF and Oxygene, who all have grand reputations for group lessons. Oxygene ski have the added bonus of offering supervised lunch club to all children. This provides a safe and friendly environment for the children to enjoy a healthy lunch and an added two hours of childcare in the middle of the day.
Village des enfants is the nursery attached to ESF for children aged 6 to 36 months and there is a recreation centre for children aged 3 to 13 years. The nursery and centre is open from 9am to 5.30pm Sunday to Friday (closed on Saturdays). Options start from a half day, half day with meals or the complete day. They all include a nap opportunity, awakening activities and outdoor activities. The team are highly experienced in early childhood and animation. A great option for a less ski focused approach to childcare.
Lastly, for the ultimate childcare option, a nanny can be booked for private childcare in collaboration with a private ski instructor. This is can be a popular option for families with children of different ages. For example, if the children are 5 and 10, this allows for both children to have a ski experience tailored to them and the nanny would work in rotation of the children not skiing.
Our concierge team are experienced in understanding the needs of the guests and selecting the appropriate childcare options. We always recommend discussing and going over your options well in advance of the trip. For all childcare enquiries, please send an email to claire@lechardonvaldisere.com or call us on +44 (0) 131 209 7969