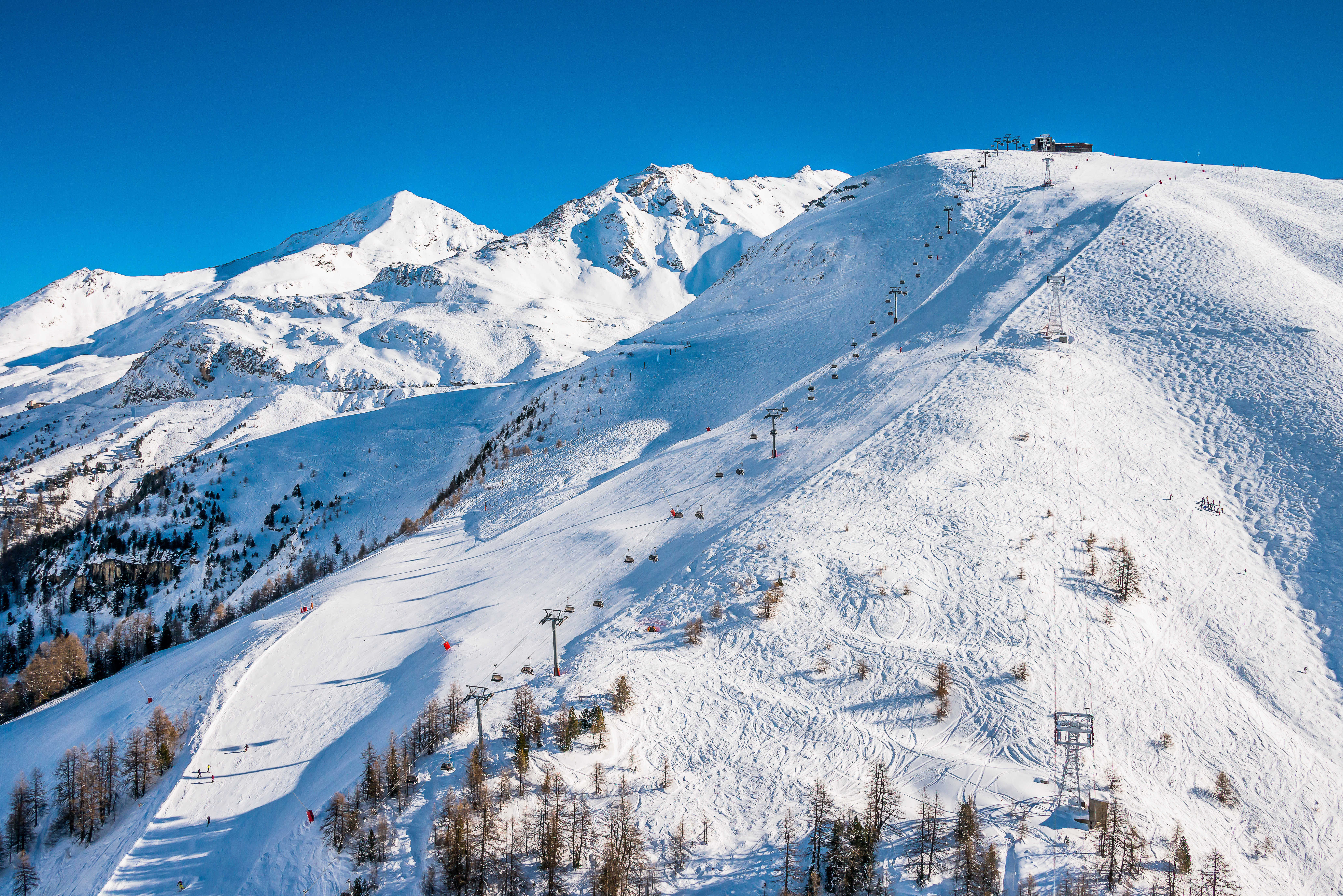 05 Oct

Where to Ski in March and April – Le Chardon

Late season skiing is a seriously chilled-out experience. By April, most European resorts have already started to wind-down, and the southern hemisphere's season is still but a few months away.

It's for this reason that discerning travellers choose skiing resorts for their Easter holiday destinations. If you choose the right resort, skiing in March or April can result in a truly unforgettable Easter short break.
Late Season Snow – What to Expect From an Easter Ski Holiday
You can look forward to long sunny days, warmer temperatures and an overall relaxed vibe. If you choose your resort well, you're guaranteed plenty of excellent quality snow.
If you go skiing in April don't be surprised to find people taking to some slopes wearing t-shirts – it's that warm. Though at higher altitudes it's still possible to experience wintry weather condition.
Late season skiing days are structured a little differently too. The snow is usually hard-packed first thing in the morning. It can get slushy by the early afternoon, but it's often at its best by mid-morning.
Experienced late season skiers tend to get up extra early to get the best snow. Your day on the slopes will probably be over by the mid-afternoon, giving you ample time to relax and enjoy time in your chalet.
So you're essentially looking forward to a morning of excellent skiing in perfect conditions, followed by a long and relaxing unwinding session from the afternoon through to the early evening, filled with saunas, hot tubs, fine wines, continental beers, exquisite food and even more exquisite views.
Where to Ski in March and April – Choosing the Perfect Resort
Look for resorts with predominantly north-facing terrain at altitudes above 2,500m. If these simple conditions are met, you're effectively guaranteed plenty of snow and perfect skiing conditions.
If you want to make absolutely sure of the conditions at your chosen Easter skiing destination, Snow-Forecast offers up to date weather forecasts and snow reports for 3,100 ski resorts across the world. You can even set up an account to receive snow alerts for your selected resorts.
Skiing in Val d'Isere in Easter
Val d'Isere is internationally renowned as one of Europe's most premium skiing destinations. And with good reason: You'll struggle to find a European ski resort that offers such extensive high altitude skiing. This makes Val d'Isere the perfect location for an Easter ski holiday.
There's ski terrain at altitudes as high as 3,450m. There's 154 pistes with 300km of marked slopes. There's 94 fast ski lifts and 1,900m of vertical descent. And with two glaciers and lots of north-facing terrain, you're almost certain to find excellent late season skiing conditions.
Don't Miss Out on an Easter Break You'll Never Forget
When the conditions are just right, skiing in March and April can be an enjoyable relaxed experience with long sunny days and a wonderfully chilled-out vibe.
You can make your Easter skiing break even more unforgettable if you spend it in a luxurious mountain lodge with your own dedicated staff on hand to take care of your every need.
Le Chardon Mountain Lodges are set in a peaceful and private location with a spectacular view of the Solaise mountain, right in the heart of Val d'Isere. This is one of Europe's hottest skiing resorts, and a place where perfect late season skiing conditions are almost guaranteed.
Fine wines, gourmet food, premium skiing and five star home-from-home accommodation – it all adds up to an Easter short break you'll never forget.
Enquire now on +44 131 209 7969 or head here to view our prices and availability for skiing in March and April.