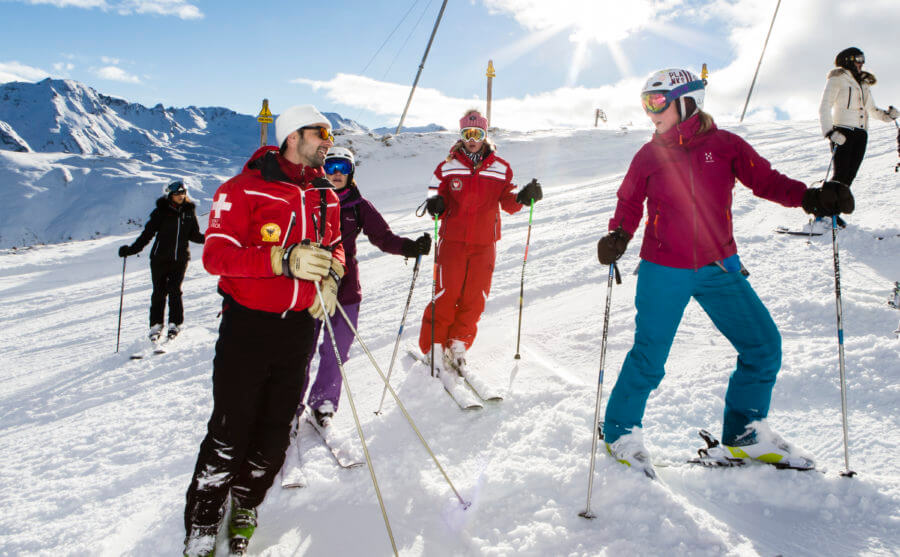 Corporate Ski Entertainment Off the Slope
Skiing will always be the main driver for entertainment on a corporate ski trip. However, that is not say others cannot enjoy the experience if it is not to their liking. Or possible injuries prevent them from fully participating on the slopes. At Le Chardon Mountain Lodges, we pride ourselves on exceptional service and chalets. Our concierge team works very hard to tailor each trip to specific client needs. There should only ever be excitement around the perfect trip, which is why we take on the task of organisation and reservations. This ensures you a seamless journey from booking to trip.
HELICOPTER TOUR OVER RESORT AND NEIGHBOURING AREAS
There is something quite special about the bird's eye view of a ski resort. As entertainment on your corporate ski trip, it provides the opportunity for a shared experience for both skiers and non-skiers in the group. Views that those who have not ventured far from beginner areas when on the slopes and even those advanced and off piste skiers can appreciate the perspective achieved when touring high above it all. A corporate can be a whirlwind few days at times where a short moment up high can offer the luxury of peace and appreciation.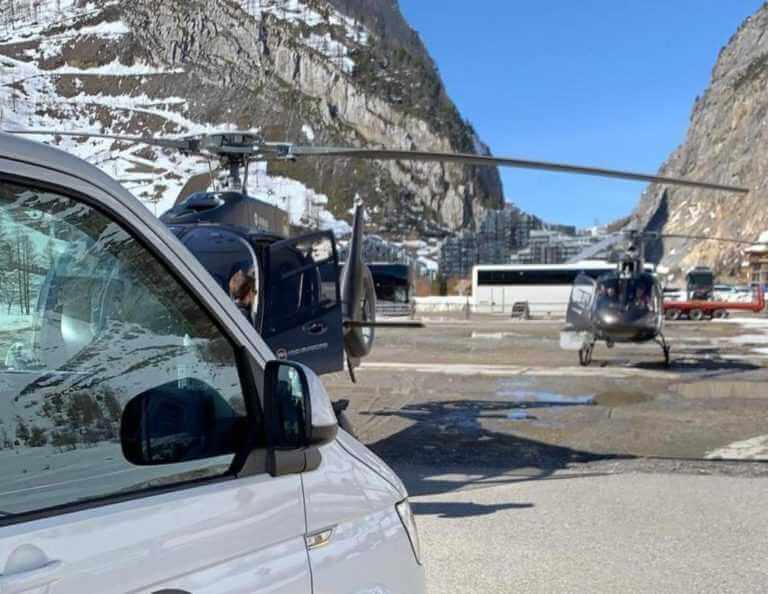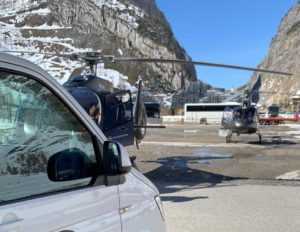 APRES (WITHOUT THE SKI)
While many will have and do enjoy après in full ski attire with more than often misplaced skis at home time, this is encouraged more so now than ever by non-skiers. In the comfort of your own shoes and without the hassle of carrying and keeping an eye on board or skis, La Folie Douce and Cocorico are to be experienced by all. Après makes for an ideal meet up spot for entertainment, especially for the likes of a corporate ski group. In Val d'Isere, both locations are easily accessed on foot, and our on-call chauffeur service is well equipped to escort you too and from.
PARAGLIDING
Another way to see resort, with an added kick of adrenaline, is by paragliding. This is a great opportunity to again take in all of the resort from way up high. An extreme sport with trained and experienced paragliders for those not tackling the slopes. Skiers can land back on the piste. They can actually land on on the Manchet Valley out the back of our chalets!
WILDERNESS EVENING / MOUNTAIN MEAL
Venture out into the wilderness for a private Savoyard dinner at Evolution 2 wilderness camp. Here you will find a beautiful set up in a secret location for all to enjoy. You can expect to eat local products of the Savoie region while sitting with drink in hand by an open fire. To finish off your night of corporate ski entertainment, your group will be led down the mountain on a toboggan run to finish off an experience you will not forget.
SPA EXPERIENCES
Relaxing in a sauna or outdoor hot tub taking in the mountain views is a great luxury for many on a ski trip. Luckily for our guests, this can all be taking advantage of at any of the 5* chalets. Boasting magnificent views of the manchet valley and 2 outdoor hot tubs per chalet, relaxation is a certainty. A popular choice amongst our guests are the in-house spa treatments. Each of the chalets at Le Chardon Mountain Lodges offer a full range of spa treatments and most have a private spa and wellness area.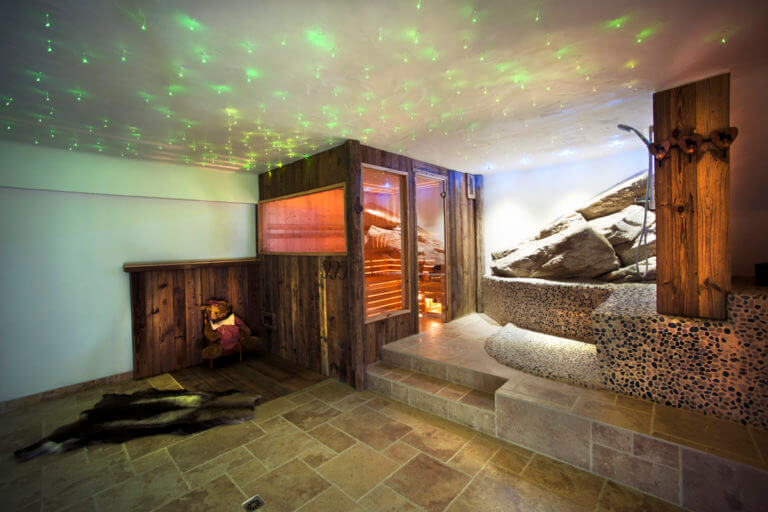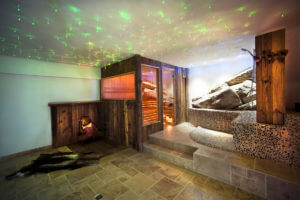 YOGA / PILATES / BOOT CAMP 
Why not include some body balance exercises into the corporate trip? A perfect way to rest the mind and take in the mountain backdrop. A great way to stretch out the muscles after a hard day of skiing. Followed by a much deserved vin chaud.
ICE DRIVING
Located at 1850m the circuit is 800m long and 10-18m wide, with a total of 16 turns. The complex is open from December to March and is a highly sought-after activity at Val d'Isere. In partnership with BMW this is an experience we recommend booking for many of our corporate trips to put a spin on a traditional ski weekend in the Alps. Rally driving against colleagues might just the off-slope competition your group are looking for this winter.
VISIT TO LOCAL FROMAGERIE AND WINE TASTING
A trip to the French Alps is not complete without some fine wines and indulging on exceptional cheeses. As an alternative to après or as an option instead of skiing, this works well with corporate groups. We highly recommend La Fermette de Claudine for a creative and enjoyable afternoon.
To book any of the above activities for your group, or enquire about a corporate stay with us, please contact the team and they would be happy to discuss in more detail.
+44 131 209 7969
info@lechardonvaldisere.com