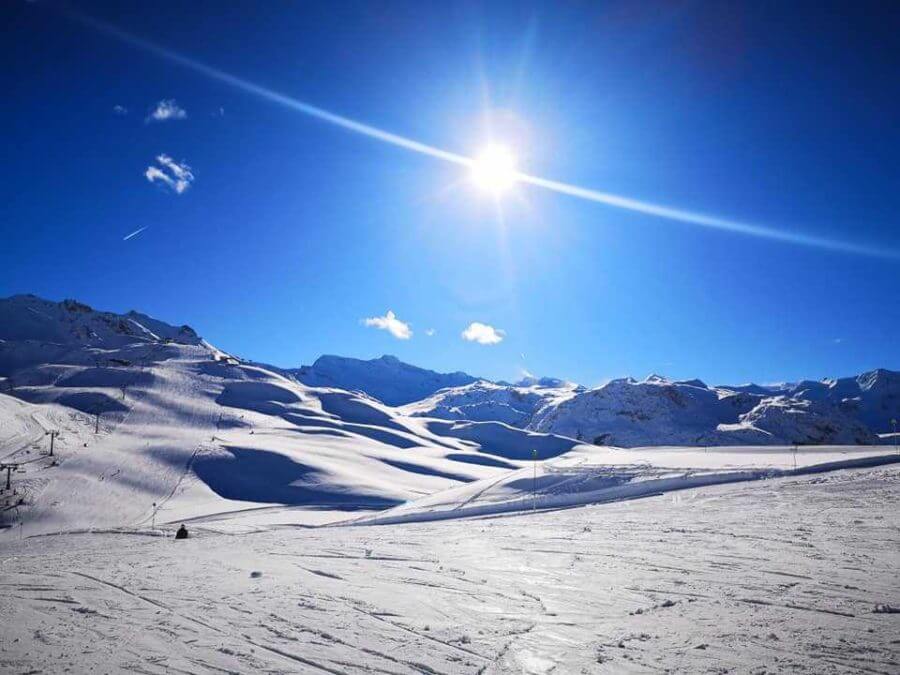 Catered Ski Holidays & VIP Chalets – Le Chardon
What you'll find at Le Chardon: Ski Holidays & VIP Chalets
At Le Chardon, two decades worth of experience has gone into crafting catered ski holidays in VIP chalets that are the height of luxury. From family experiences to business trips, the range of VIP chalets provides the perfect setting from which to make the most of the stunning terrain in this iconic ski resort. Four luxe chalets sleep between 12 and 20 people, providing a combination of an incredible natural setting and a sumptuous service.
Ski in/Ski out
The basis for every ski holiday is the sport itself. This is why the Le Chardon chalets are not only positioned to take advantage of the breathtaking views across the Manchet Valley, but also the incredible skiing. Every chalet is ski in/ski out with instant access to the 300km of marked pistes that make up the wealth of options for both beginners and advanced skiers provided by Val d'Isere and Tignes.
Lessons and tours
At Le Chardon we have relationships with a number of local partners who provide everything, from skiing lessons through to private guides for off piste. So, whatever the needs of your group you'll find the professional team to cater for it easily arranged by our concierge service.
5 Star Dining
At Le Chardon, we take ski holidays to another level with gourmet cuisine and a wine list worthy of the finest establishments. While most people visit for the snow, our gastronomic experiences have quickly become the highlight for many of our guests. As fully catered chalets, dinner starts with canapés, followed by three courses with wine chosen by our very own sommelier. From indulgent haute cuisine, through to healthy dining and snacks our chefs craft menus to suit lifestyles and palates.
More gastronomic indulgence
For those looking to be more hands on with the local delicacies, there is the opportunity to learn to bake delicate French patisserie with the exceptionally talented Patrick Chevallot, voted Best French Pastry Chef. You can also take classes to prepare the finest French cuisine using traditional techniques at the two Michelin star L'Atelier d'Edmond.
Adrenaline-fuelled excitement
Val d'Isere offers a wealth of activities to spike the heart rate from ice driving in a high performance car through to the physically challenging ice climbing. For those seeking the thrill of catching a thermal plus a nail biting descent, parapente is the latest trend to hook the hearts and minds of the more adventurous. Suitable for intermediate and advanced skiers, parapente involves parascending to the mountain with skis attached.
Wildlife and views
Huskies may not be wild but in this part of the world they're an essential experience for wildlife lovers and can be a memorable part of any ski holiday. Husky rides are fun and physical – take control yourself or sit back and enjoy being transported over the beautiful frozen landscapes. If you want to immerse yourself in your surroundings then experience a night in nature with a wilderness evening, including a 4-course Savoyard meal around the Wilderness Camp fire and a starlit toboggan ride.
Exploring and pampering
Val d'Isere is the perfect place to explore the nature of the Alps, from following the wildlife trails to tackling the wealth of cross country skiing. And if all that exertion requires a quiet morning you'll find swimming and spa facilities in Val d'Isere plus our chalets have their own wellness spaces, from outdoor hot tubs, to saunas and private pools.
There is so much to do in Val d'isere or at one of our catered chalets that you'll have to return year after year just to make sure you have the full experience. Get in touch to speak with a member of our friendly team to discuss your next stay.